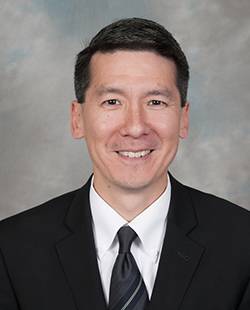 DANIEL LIN, MD — UNIVERSITY OF WASHINGTON
Dr. Lin is Professor and Chief of Urologic Oncology in the Department of Urology, Director of the Institute for Prostate Cancer Research, and the Pritt Family Endowed Chair in Prostate Cancer Research at the University of Washington School of Medicine. He received his MD from Vanderbilt University and joined the Fred Hutchinson Cancer Research Center, where he now co-leads the Prostate Program, after completing a urology residency at the University of Washington and urologic oncology fellowship at Memorial Sloan-Kettering Cancer Center.
Dr. Lin serves on various national committees including the guideline panels for the National Comprehensive Cancer Network and the American Urological Association. His major basic research interests are in molecular/genomic biomarkers for aggressive prostate cancer, and his major clinical research efforts are in prostate cancer active surveillance and novel strategies in high-risk prostate cancer. Dr. Lin is the lead PI for the Canary Prostate Active Surveillance Study (PASS) and co-PI of the Pacific Northwest Prostate Cancer SPORE.