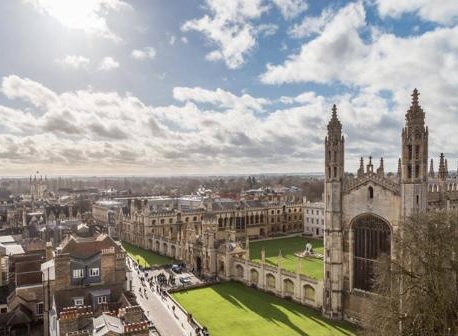 The 2017 Early Detection Conference will be held at the Hilton Cambridge City Centre, United Kingdom.
The Hilton Cambridge City Centre
20 Downing St
Cambridge
CB2 3DT
Wednesday Reception Drinks  
Museum of Archaeology and Anthropology
Downing St
Cambridge
CB2 3DZ
Thursday Gala Dinner
Kings College Cambridge University
King's Parade
Cambridge
CB2 1ST
Arrival to Cambridge:
If you are traveling to Cambridge by air, there are good public transport links from the airport.
Below is one of the recommended routes on the tube and train:
You will need to go to the Heathrow Airport Underground station for the Piccadilly line
Get off the tube at Kings Cross St. Pancreas Underground station
Go up the escalators to Kings Cross Overground station where you can purchase a ticket to Cambridge station
There are fast (49 mins) and slow (1.30 hour) trains to Cambridge station, be sure to ask the ticket office
You should arrive in Cambridge Station within an hour should you get the fast train
Once you have arrived at Cambridge, there is a taxi rank outside the station where you can get a cab to the Hilton or very regular buses which will drop you off within 5 minutes of the Hilton
Bus stop 6/8/9 from outside Cambridge train station Bus schedules and fare information
If you are driving, please remember parking in Cambridge can be challenging. You are encouraged to take public transit as much as possible.